Curly Mythbusters: 5 Curl Myths Debunked
Posted on 23 April 2018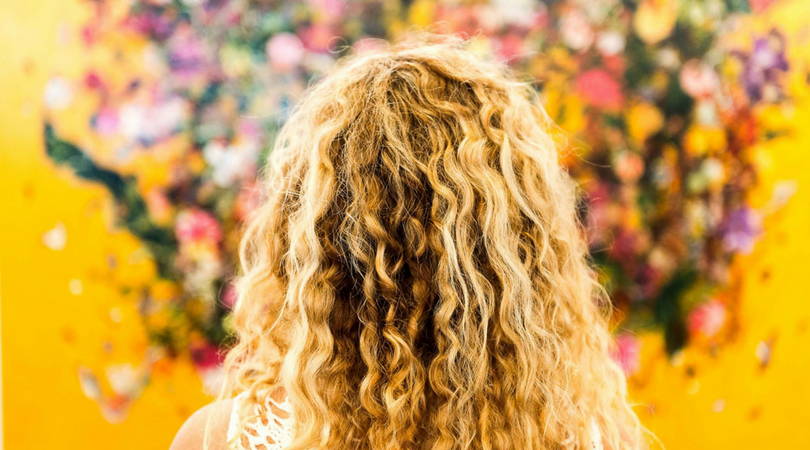 It's no secret that for a good portion of our lives, many of us curly girls were completely clueless when it came to dealing with our hair. And now there is so much information out there, it's hard to tell what's legit and what's not. We're here to give you the lowdown on some of the myths about naturally curly hair.
---
1. You Shouldn't Shampoo Curly Hair
Let's start with a BIG one: co-washing. This trend is huge these days, especially for curly girls. The intended purpose of co-washing (washing your hair with conditioner only) is to avoid harmful agents in shampoos that hinder your hair's natural oil production, retention of moisture and overall strength. The reality is, not everyone is a great candidate for co-washing.
This is especially true for those who may have naturally oily hair or scalp conditions like eczema or psoriasis. It's important to know that cleansing with a conditioner does not clarify your hair. What does this mean for you and your curls?
BUILD UP. Without properly washing your hair, build up from styling products and often times the conditioner itself can cause itchy scalp, flat frizzy roots, lack of definition, and suuuuper dull/lifeless curls.
Don't be afraid of the word "shampoo." Not all shampoos are necessarily bad. Look for a shampoo that fights buildup but also treats your curls right. Formulas that are free from sulfates and other harsh cleaning agents will keep your hair clean while maintaining healthy, beautiful curls.
2. Curly Hair Needs to be Washed Daily
Back in the day (before we got hip to the LUS life) we'd concoct all sorts of crazy curly cocktails. We'd pile on the leave-in conditioner, add the gel, pile on oil to break the cast, and even throw on some hairspray at times (eeek!) - anything we could get our hands on to achieve "perfect curls" and extra hold. And you know what? They wouldn't last more than a day—the product build-up was nuttttssss! Which meant we were washing every day or every other day. Yikes!
Now we know better. Washing your hair too frequently can prevent hair from producing oils that are essential to its health and repair. We've also learned how to preserve and refresh our curls so that we can last longer between washes.
3. Curly Hair = Tangled Hair
This is still a major misconception amongst curly girls...but even the kinkiest of curl types can be detangled! If using the right comb or brush, curls that are healthy and moisturised should be painless and easy to detangle with minimal shedding. Our conditioner (Step 2) is designed to get rid of those knots and tangles with ease. Start at the bottom with a wide-toothed comb and work your way up your hair shaft gently.
4. Dry Hair Is A Way of Life
Sebum is the natural oil our scalp produces to help maintain the moisture, shine and strength of the hair. All the twist and turns in curly hair texture make it harder for the oil to travel down the hair shaft. Also, we don't brush our hair in between wash days, so the oil isn't being carried down our hair shaft. That's why some curly girls find they have to add oils to their hair to achieve shine and moisture.
As we mentioned before, though, this doesn't haven't to be your way of life! Being particular about the kinds of products you use in your hair, washing it less frequently and taking steps to keep it protected at night can help maintain healthy, shiny curls.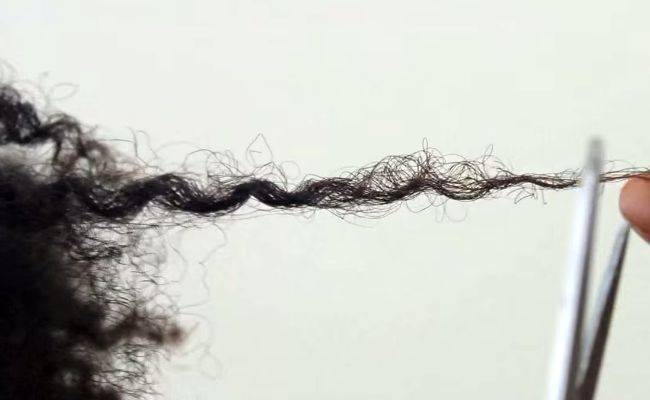 5. Split Ends Can Be Repaired
We can't help but raise our eyebrows at products that claim to "repair split ends". While certain products (usually with lots of hold) can minimize the look of split ends by bonding them together and smoothing them down temporarily, the best cure for split ends is to trim them to prevent further damage. Ideally, you should be scheduling a curl trim every 3-6 months or so.
Hopefully we've cleared up some of the confusion and common misconceptions about curly hair care. What are some of the craziest curl myths you've heard?
Let us know in the comments below!
---